History of the Brian Robinson Challenge Ride
The ride is named after Britain's first Tour de France stage winner who has an impressive list of cycling achievements. Brian has also played a major role in bringing the Tour de France to Yorkshire in 2014 and it is no surprise that sections of this ride feature on the Tour route.
This event has been run since 2007, and riders have travelled from across the country to take part. As always we have retained the key elements of an enjoyable cycling experience and taken into account riders comments from previous years.
The ride will again hopefully feature a closed road mass start thanks to the kind Support of Kirklees Council Highways Dept, West Yorkshire Police and Metro.
The event starts near Huddersfield and quickly takes in the first Pennine climb, this will allow riders to select the pace for their ride.
From the heights of the Pennines we descend before again sharply rising to tackle the daddy of them all, Holme Moss. The climb from Holme now has distance markers on the surface to allow riders to count down the climb and truly feel the experience, the summit being marked with signs.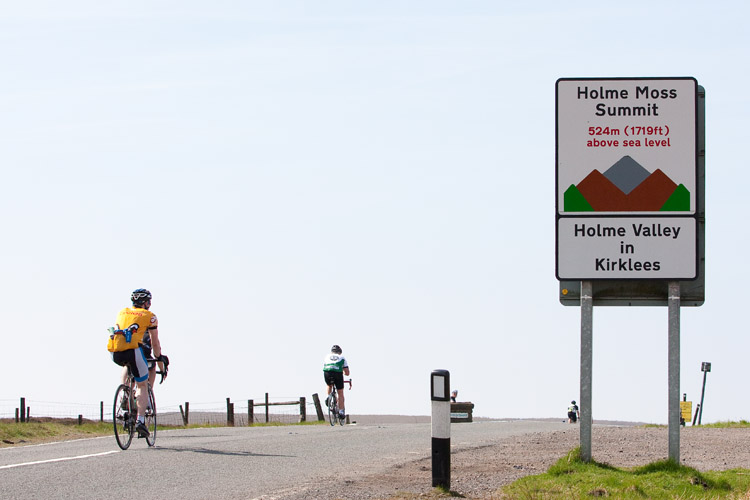 The scene is then set for a roller coaster ride encircling the scenery made famous by BBC's Last of the Summer Wine
There are many options for riders to cut short and head back to base should the need arise , but don't forget to come back next year to complete the event.
For those new to the event there are some video's available on YouTube from previous editions, just search "brian robinson challenge".
This is not a commercial event and profits are donated to charities and good causes,so far in the region of £60,000 has been raised. As such NO refunds are made on entry fees and we would encourage riders to consider using the event to raise sponsorship.